Mrs Claire Turner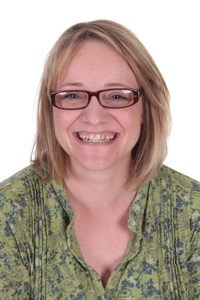 Deputy Headteacher
Year 4 Teacher
Having studied in Liverpool, I started my teaching career on the Wirral. Looking for a challenge and an adventure I moved to South Korea, where I initially taught English to Koreans of all ages just outside the capital city of Seoul. I then moved to the southern port city of Busan where I taught children from all over the world at the International School.

I thoroughly enjoyed the challenges of living in another country and took full advantage of my time there, traveling around the country (World Cup 2002 being one of many highlights!) as well as visiting many wonderful places around Asia. I miss Korean food a lot, especially their national dish of kimchi (fermented pickled cabbage! Yum!). After five very exciting years in Asia, I moved back to my roots in Yorkshire.

I have taught at Kirk Fenton since 2009 and love being part of such a wonderful community. When I am not at school, I am extremely busy with the happiest and most challenging chapter of life so far....being mum to my two amazing little boys.