Mrs Claire Thandi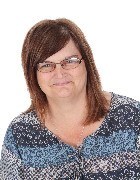 Year 2 Teaching Assistant
I trained at Trinity & All Saints to become a Higher Level Teaching Assistant - Level 4
I have worked in a nursery setting working one to one with a child suffering from Down's Syndrome.
My jobs within the same school setting for the last 12 years has had me work with SEND pupils with varying needs.
As a Higher Level Teaching Assistant covering Planning Preparation and Assessment (P.P.A.) time I have had the opportunity to work across all the key stages and therefore watched children blossom along their school journey.
I am really passionate about my role and try to make learning exciting and fun to help every individual to
acquire the skills and knowledge needed to become a successful learner.
I am married with four sons and four grandchildren. I have two dogs called Pippa and Milly and lots of fish both in tanks and pond.
I like to go in my caravan as much as possible and walk my dogs.
When we visit our home in India I love to go to the village school and involve myself with their learning without the resources that we have in our schools.