Mrs Bev Hathaway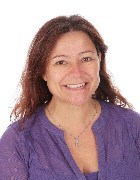 Administrative Assistant
Prior to joining Kirk Fenton School in 2013, I was a Bikeability Instructor – visiting primary schools in Selby and the surrounding areas to teach Y5/6s safe cycling on the roads.
I have also worked in Denmark, Nottingham and London before moving up to Yorkshire to join the marketing department at Leeds Bradford International Airport.
I love spending time with my husband, teenage children and new dog Millie and am particularly proud to play in the same ladies netball team as my daughter (although she's a far better player than I am!) in the York & District League.
I also enjoy reading, crocheting and Pilates.