Miss Kate Hutchinson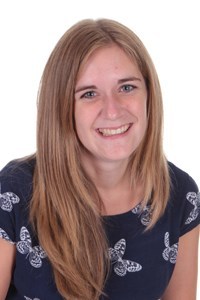 Early Years Teacher
Hello, I'm Miss Hutchinson. I was born in Whitby and grew up in the area. I love living on the east coast and still go back every weekend and in the school holidays to see friends and family and spend time on the beautiful coastline.
My first degree was in Contemporary 3D Crafts in York, where I specialised in glass. I spent three years creating and designing stained glass panels, slumped and fused glass bowls and jewellery. My house now seems to resemble a craft gallery though as I cannot bear to part with any of my creations!
I also completed a BTEC Level 3 in Children's Care, Learning and Development, alongside my degree and then went on to do a PGCE in Lower Primary and a Masters.
In September 2011, I was lucky enough to start my career as a teacher and join the fantastic team at Kirk Fenton CE Primary School.