Miss Gemma McHale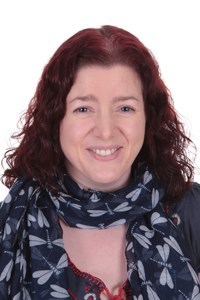 Year 1 Teacher
I have always wanted to be a teacher, when I was younger I used to show my younger brother and sister things that I had learnt at school and make them practise colours and counting! I am from Leeds but love travelling so before University I travelled around Europe, Malaysia, Australia and New Zealand. During my degree, which I took at Nottingham University, I spent time in Uganda and the Dominican Republic helping to build classrooms and houses and distributing food and aid.
I worked for the Police in order to save up to return to University and study to be a teacher. My first teaching job was at a North Yorkshire school where I taught the Reception class. I decided to become a supply teacher in order to gain more experience and I was lucky enough to get to come to Kirk Fenton a lot! Kirk Fenton is such a special school and I was thrilled to be able to teach here full time this year.
I am passionate about fitness and when I am not busy at school I teach and participate in gym classes in York. I love animals and spend the rest of my time looking after my 2 cheeky bunny rabbits.